Vintage Sadler Pink floral Tea set
A beautiful 1950's pink floral (pattern 1550) Sadler tea set- consisting of 3 Jugs, sugar bowl and a tea pot.
The set comes in a cream colour with a lovely pink rose floral design and a gold trim, it sure is a show stopper.
Measurements:
Big Tall Jug- Hight: 4Inch Width: 4Inch
Small Tall Jug- Hight: 2Inch Width: 2.5Inch
Medium Round Jug- Hight: 3.5Inch Width: 4Inch
Sugar Bowl- Hight: 1.5Inch Width: 3Inch
Teapot- Hight: 4Inch Width: 7Inch
The set is in a vintage condition, in a good condition, however as seen in the images the gold trim has started to fade with age on the handles and spouts.
Set de Sadler gyda Blodau pinc hardd (patrwm 1550) o'r 1950au- sy'n cynnwys 3 Jwg, bowlen siwgr a phot te.
Mae'r set yn dod mewn lliw hufen gyda dyluniad blodau pinc hyfryd, rhosod a trim aur, mae'n siŵr fod yn stopiwr sioe.
Mesuriadau:
Jwg Fawr Tal- Taldra: 4(Modfedd) Lled: 4(Modfedd)
Jwg Fach Tal- Taldra: 2(Modfedd) Lled: 2.5(Modfedd)
Jwg Rownd Ganolig- Taldra: 3.5(Modfedd) Lled: 4(Modfedd)
Tebot- Taldra: 4(Modfedd) Lled: 7(Modfedd)
Mae'r set mewn cyflwr da vintage, fodd bynnag, fel y gwelir yn y lluniau uchod mae'r trim aur wedi dechrau pylu gydag oedran ar y dolenni a'r pig.
---
Item Code: 001100
Seller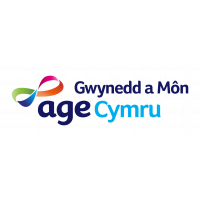 Age Cymru Gwynedd a Môn
Collect in Person:
ACGM-Bontnewydd
Cartref
Bontnewydd
Caernarfon
LL54 7UW
01286 677711
(
View Map
)