"Toby" By Wood and Sons No1 Jug
This is a fantastic hand painted Toby No.1 jug made by Wood and Sons in England.
The gentleman is sitting and is wearing a brown jacket, yellow vest and green trousers, while holding a pipe and mug. He stands 7-1/4 inches tall, 6 inches long and 4 inches wide.
It is marked as noted in the picture.
There are a couple of small cracks as seen in the photos.
Jwg "Toby" gan Wood and Sons Lloegr
Mae hon yn jwg Toby No.1 wedi'i phaentio â llaw a wnaed gan Wood and Sons yn Lloegr.
Mae'r gŵr bonheddig yn eistedd ac mae'n gwisgo siaced frown, fest melyn a throwsus gwyrdd, wrth dal pibell a mwg. Sefai 7-1/4 modfedd o uchder, 6 modfedd o hyd a 4 modfedd o led.
Mae wedi'i farcio fel y nodir yn y llun uchod.
Mae cwpl o graciau bach fel y gwelir yn y lluniau.
---
Item Code: 000976
Seller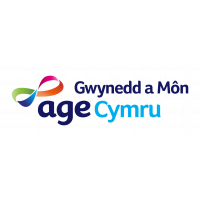 Age Cymru Gwynedd a Môn
Collect in Person:
ACGM-Bontnewydd
Cartref
Bontnewydd
Caernarfon
LL54 7UW
01286 677711
(
View Map
)