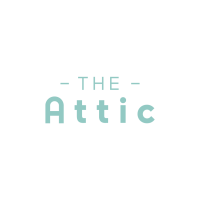 Trent Compassion Trust
Registered Charity No: 1091918
About Us
As Christians, Jesus calls us to look after the poor and to be generous, and we try to do this through the work of The Arches. We provide furniture and household items free of charge to those in emergency situations and financial hardship who have been referred to us.
We have an onsite vintage and retro shop, selling upcycled furniture, branded and vintage clothes and retro homewares.
The Attic helps raise funds for new essential items for those who are referred to The Arches. We aim to do this by selling pre loved items and adding value by restoring, re upholstering and painting selected items.
What We Do
Compassion Prayer / Meeting together to pray for all that God wants to do through Trent Compassion
Fostering and Adoption / Supporting our Trent families with their fostering & adoption journeys
Overseas / Praying for our overseas partners and families in Japan, India, Zimbabwe and the persecuted church
Prisons / Serving prisons by hosting discipleship courses, fellowship and prayer
Refugee Support / Working with other charities offering befriending, Life in the UK support and English lessons
Soup Run / Meeting and building relationships with those living on the streets
Step Forward Community / Building community with rough sleepers in an informal space
Step Forward Employability / Helping people get back into work or training through workshops, mentoring and support
Step Forward Housing / Supporting people through friendship, mentoring, prayer and practical tasks whilst they live in Hope into Action housing
Step Forward Money Advice / Offering free money management support and debt advice
The Arches / Helping those experiencing poverty with furniture and household items
Trent Justice / Working with institutions across Nottingham to highlight issues of injustice
Address
Unit 1 Easter Park
Lenton Lane
Nottingham
ng7 2px
Email Us