Submit Your Item Hunter Request Today!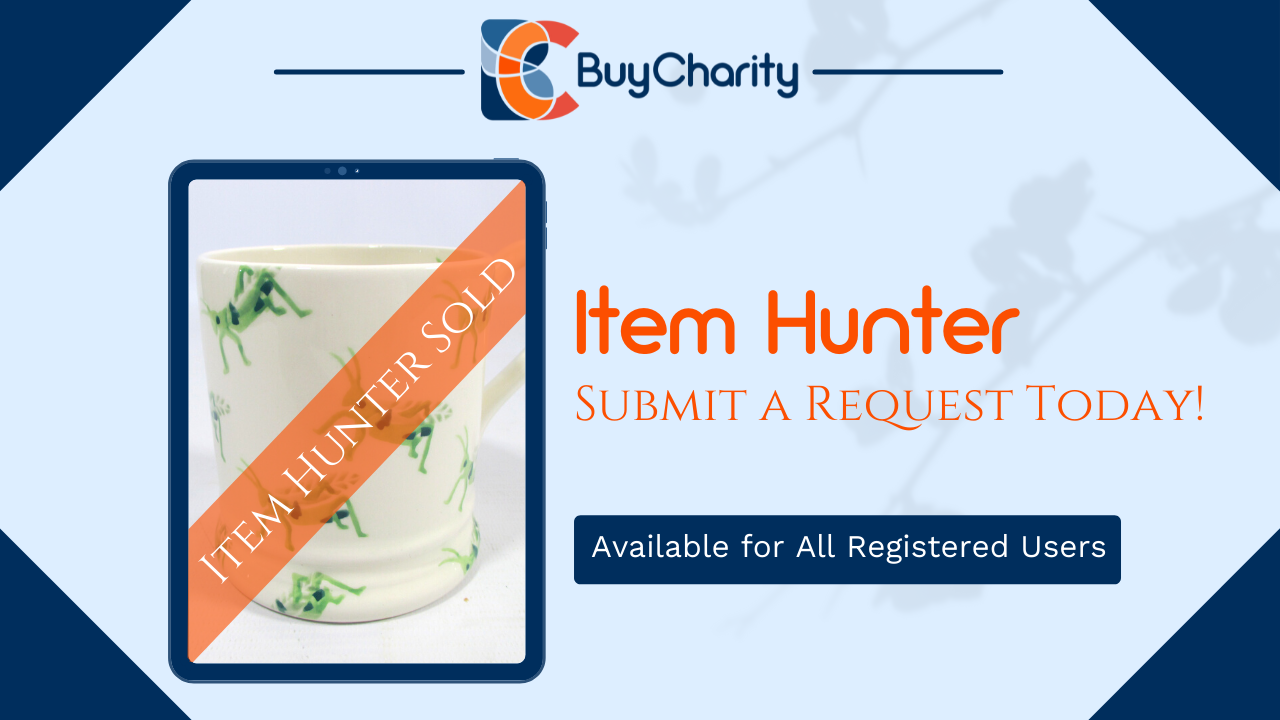 We are delighted to have recently fulfilled another "Item Hunter" request from a customer of BuyCharity! The customer in question was searching for ceramics produced by Emma Bridgewater - something which might have taken weeks or months to track down through visiting local shops. Fortunately, thanks to our Item Hunter system, their request was read by Age UK South Lakeland, who happened to have two Emma Bridgewater mugs in their warehouse which hadn't yet been listed online! We are very pleased to say that one of those mugs is now on its way to its new owner!
What is Item Hunter?
Item Hunter is a unique feature of BuyCharity which is freely available to all registered customers. When you submit an Item Hunter request, we send it to all of the charities who sell on BuyCharity, letting them know to keep an eye out for items which match what you're looking for. This feature is designed to save you the time of trawling around charity shops and scrolling through product listings trying to find something very specific!
If a charity finds something matching your request, they will create a product listing for it, and you will be notified by email. This new listing will be exclusively available to you for three whole days, giving you plenty of time to decide whether it is what you're looking for or not. There's no pressure to buy right away in case the item is bought by somebody else, since nobody else will be able to see it for the first 72 hours. After that time has elapsed, the listing will become publicly visible on BuyCharity.
If you're looking for something specific or unusual, why not give Item Hunter a try? The service is freely available to all registered customers - simply create a free account and look for Item Hunter on your dashboard!
With a BuyCharity account, you also get access to 'My Interests,' which allows you to save any keyword you want onto your account. Then, if a product containing that keyword is ever listed on BuyCharity, you'll be notified by email right away!