Vintage Danish Kjeld Hansen Pewter Pendant necklace.
Decorative circular pewter pendant.
Pendant 51/2cm diameter, the chain is 32cms long, it is circular and has no fastener, it slips over the head. Authentic maker's mark stamped on back.
1960's/70's
Feel free to ask questions
---
Item Code: 009728
Seller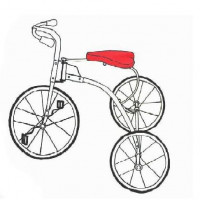 The Tricycle Shop Ltd.
Collect in Person:
The Tricycle Shop Ltd.
16 Normandy St
Alton
Gu341bx
07779641637
(
View Map
)