RGK TIGA Aluminium Wheelchair with RGK Frontwheel - TGA 192/07/14
**WAS LISTED FOR £1500 - TOOK OFFER OF £1200
RGK TIGA Aluminium Wheelchair with RGK Frontwheel - TGA 192/07/14
Manual wheelchair with attachable RGK 'Frontwheel' 'off-road' front wheel.
Colour: Black
Paper manuals included.
Offers welcomed.
Chair is pick-up only from our Kendal warehouse. (LA9)
APPROXIMATE dimensions:
Seat (cushion) width: 37cm
Diameter of wheel: 59cm
Diameter of attachable 'Frontwheel': 18.5cm
In good, used condition.
GA Ref:
Ref: WHS/ETwarehouseGroundFloor
Listed by: HK
Please note: Packages over 2kg may be sent via courier.
Thank you for looking.
Every penny you spend on the items we list is used to help Age UK South Lakeland provide the much needed support and services needed by the older people of South Lakeland.
---
Item Code: 010587
Seller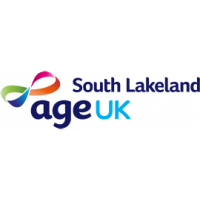 Age UK South Lakeland
Collect in Person:
Age UK South Lakeland Warehouse
Age UK
Modgate House
Kendal
Cumbria
LA9 6BT
01539 740657
(
View Map
)