M&S Crow Neckline Knee Length Dress
A beautiful preloved M&S occasion dress- Size 22
Made from 95% polyester & 5% elastane- 100% polyester
The dress features a crow neckline with 3/4 length sleeves. A pencil skirt that's knee length, comes in black with a pink flower patters and perfect for any occasion.
Gwisg achlysur hyfryd M&S- Maint 22
Wedi'i wneud o 95% polyester a 5% elastin- 100% polyester
Mae'r ffrog yn cynnwys coler crow gyda llewys 3/4 o hyd. Sgert bensil sy'n hyd ben-glin, yn dod mewn lliw du gyda phatrwm blodau pinc ac yn berffaith ar gyfer unrhyw achlysur.
---
Product Code: 001149
Seller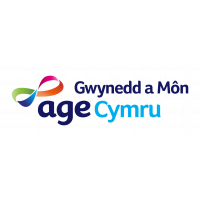 Age Cymru Gwynedd a Môn
Collect in Person:
ACGM-Bontnewydd
Cartref
Bontnewydd
Caernarfon
LL54 7UW
01286 677711
(
View Map
)