Lord Of The Rings - The Two Towers Boxed Chess Set - Detailed Sculptured Pieces
Lord Of The Rings "The Two Towers Chess Set" Includes 3 NEW Characters "Warg Rider" - "Wormtongue" - "Treebeard"

This detailed artisan sculpted chessmen pieces with a matching board and additional accessories... straight out of the movie

Antique Chinese lacquer finish chess set with extra new bonus character pieces included

Full chess set with board and chessmen pieces also include additional extra pieces and accessories...Perfect gift idea

32 Hand Sculpted and finished chess pieces

1 High gloss finish picture playing board

King - Gandalf Saruman
Queen- Galadriel Wormtongue
Bishop - Frodo Warg Rider
Knight -Aragorn Lurtz
Rook - Treebeard Moria Orc
Pawn - Sam Orc

Vintage item in original box (characters and board are in unused condition whereas external outer box may be slightly tatty bearing minor signs of storage otherwise in clean condition)
Our GA Ref-
Shop-FINK
Listed by-
IMPORTANT: Please read before buying

Our Listings
The items sold by Age UK South Lakeland are donated to us by members of the public or purchased at a hugely discounted rate.

We have checked them for damage and described them accurately to the best of our ability, but we are not experts on everything.

Please ask us if you have any questions, or if something isn't clear and we will get back to you as soon as is possible.
We are also pleased to hear from any experts who may wish to add information about the items we're selling.
All proceeds from our online sales will be used by Age UK for providing resources for local older people in the South Lakeland Area, Cumbria.
It happens only rarely, but if you have bought an item and are having problems with it, please contact us first, so that we can rectify whatever problem you are having.

Thank you for choosing to shop with Age UK South Lakeland - your business is always appreciated.
Gift Aid
A selection of the items are being sold under the Gift Aid scheme which enables us to increase the value of donations by 25%.
For Gift Aid purposes, Age UK South Lakeland is acting as an agent selling this item on behalf of the Gift Aid Donor, for retail purposes your contract of sale is with Age UK South Lakeland.
---
Product Code: 000025
Seller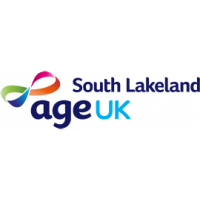 Age UK South Lakeland
Collect in Person:
Age UK South Lakeland E-Trading
E-Trading Dept.
Modgate House, Station Yard
Kendal
Cumbria
LA9 6BT
07741261472
(
View Map
)