James May's Big Ideas 4 DVD Boxset Still Sealed In Box
JAMES MAY'S BIG IDEAS 4 DVD Boxset In Box Still Sealed

About this product:
Product Information English television presenter, journalist and writer James May, from TOP GEAR fame, takes you on a journey with this release looking into how things used to be.

4 DVDS - Come Fly With Me:
Upon the realisation that we are all still reliant on ideas developed in the 19th and early 20th century, James is on a mission to find a better, bolder way of getting from A to B. Along the way he travels to Russian, to take the controls of a once top secret mode of transport. He heads to the US, where he gets to fly an original and last surviving flying car, and ponders the air traffic nightmare that would ensue if they took off .
Man Vs Machine
James confronts the impending convergence between man and machine, and explores the world of cyborgs, robots and artificial intelligence. In Japan James meets a man who has made an android double of himself. He gets to play baseball with a robot and attempts to move using only the power of his mind.
Power to the People
Wondering why, in the shiny bright 21st century, virtually everything is powered by burning dead plants and animals. James looks for brighter, more powerful and technologically forward-thinking sources of energy. He travels to New Mexico to see how he might run his car on thin air, and on to The Netherlands where scientist are looking to harness a Japanese discovery 20km above the earth!
Plus Secret Russian Aircraft of WWII
During World War ii Russian aircraft designers worked under the paranoid rule of stalin, and many were imprisoned and forced to work in special prison camps. Despite this, their genius resulted in their independent discovery of jet and rocket technology. They were also incredibly innovative with flying tank and submarine bomber prototypes, as well as the world's first long rage bomber. Using specially commissioned computer graphics, previously unseen archive footage, and interviews with aviation experts this programme brings back to life the secret Russian planes of the Second World War

Product Identifiers EAN5060294371083

Running Time: 200 Minutes
---
Product Code: 000005
Seller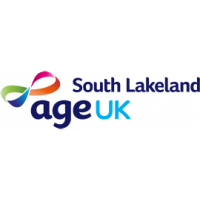 Age UK South Lakeland
Collect in Person:
Age UK South Lakeland E-Trading
E-Trading Dept.
Modgate House, Station Yard
Kendal
Cumbria
LA9 6BT
07741261472
(
View Map
)