Horse Saddle with Saddle Pad and Case - Pick Up Only (Kendal)
Horse Saddle & Stirrups with Saddle Pad and Case
Sadly we do not know much about this saddle; it is in a WINTEC case but we can not guarantee that this is the manufacturer as there appear to be no labels present.
We also do not know if it is real or faux leather but I believe it to be faux.
There is a number "18" stamped in to the flaps above the side straps.
Dimensions (approx.): 99cm at widest point x 44cm long ('seat' section.)
Does have signs of use but overall appears to be in good condition - comes with saddle pad & WINTEC case.
Has been in storage so will require a clean - see photos for best idea of condition.
PLEASE NOTE, DUE TO SIZE/WEIGHT: Pick Up Only (Kendal)
GA Ref:
Ref: GSS
Listed by: HK
Thank you for looking.
Every penny you spend on the items we list is used to help Age UK South Lakeland provide the much needed support and services needed by the older people of South Lakeland.
---
Item Code: 006905
Seller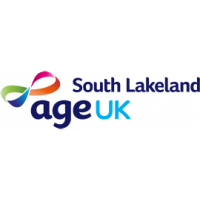 Age UK South Lakeland
Collect in Person:
Age UK South Lakeland Warehouse
Age UK
Modgate House
Kendal
Cumbria
LA9 6BT
01539 740657
(
View Map
)