Boxed XBOX 360 Beatles Rock Band Drum Set inc Guitar
Boxed XBOX 360 Beatles Rock Band Drum Set inc Guitar
Drum kit is in good condition with some slight wear in places.
It includes all the parts shown including a working foot pedal, game in excellent condition, drumsticks, guitar and some Beatles postcards.
The back of the drum assembly is missing the battery cover but this does not affect use as the batteries hold in place fine.
This has not been tested with the console but we have tested with batteries (not included) and all parts (drum kit & guitar) light up as they should.
GA Ref:
Ref: WHS/Joblots
Listed by: RB
Please note: This item will be sent via courier.
Thank you for looking.
Every penny you spend on the items we list is used to help Age UK South Lakeland provide the much needed support and services needed by the older people of South Lakeland.
---
Item Code: 008083
Seller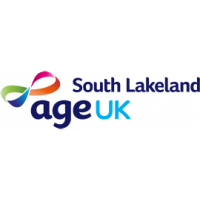 Age UK South Lakeland
Collect in Person:
Age UK South Lakeland Warehouse
Age UK
Modgate House
Kendal
Cumbria
LA9 6BT
01539 740657
(
View Map
)