Acoustic Mandolin/Mandola And Set Of Strings - Unbranded
Acoustic Mandolin/Mandola And Set Of Strings - Unbranded
Acoustic Mandolin/Mandola - Unbranded.
There doesn't seem to be any makers/brand names on the Mandolin.
Also comes with 2 packs of opened D'addario Mandola Strings (we cannot confirm if these strings have been used but they have been opened) and a plectrum.
Please note that this instrument has not been tuned.
Measurements;
Length: Approx. 31"
Body at Widest Point: Approx. 10.5"
Length of Body: Approx. 14.5"
Please note that this item was donated used so it will show some signs of age and use, one tuning peg has lost the top so will nee replacing, the strings may also need replacing as they show some age.
Please see the photos for more details.
GA Ref:
Ref: MLN/b25
Listed by: MH
Please note: Packages over 2kg may be sent via courier
Thank you for looking. Every penny you spend on the items we list is used to help Age UK South Lakeland provide the much needed support and services needed by the older people of South Lakeland
---
Item Code: 010865
Seller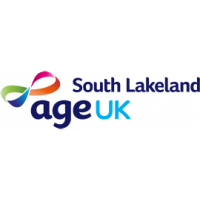 Age UK South Lakeland
Collect in Person:
Age UK South Lakeland Warehouse
Age UK
Modgate House
Kendal
Cumbria
LA9 6BT
01539 740657
(
View Map
)