"A day at the races" Sadler of England Teapot
This charming Sadler 'A Day at the Races' teapot is part of Sadler's 'Championship Series'. With a square body, the teapot features a bring and bold coloured illustrations of the race on both sides, of before and during the race.
The teapot measurements
Height: 6.5Inch
Width: 7.5Inch
The teapot is Used but in very good condition, with no chips or cracks.
Tebot "Diwrnod yn y rasys"- Sandler o Loegr
Mae'r tebot Sadler 'Diwrnod yn y Rasys' hyfryd hwn yn rhan o 'Gyfres Bencampwriaeth' Sadler. Gyda chorff sgwâr, mae'r tebot yn cynnwys darluniau lliwgar o'r ras ar y ddwy ochr, o gyn ac yn ystod y ras.
Mesuriadau'r tebot:
Uchder: 6.5(Modfedd)
Lled: 7.5(Modfedd)
Mae'r tebot wedi cael ei ddefnyddio ond mewn cyflwr da iawn, heb dolc na chraciau.
---
Product Code: 001093
Seller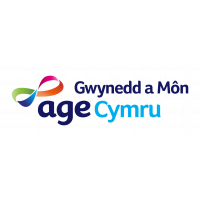 Age Cymru Gwynedd a Môn
Collect in Person:
ACGM-Bontnewydd
Cartref
Bontnewydd
Caernarfon
LL54 7UW
01286 677711
(
View Map
)