4x Working Intel AMD HP ACER Desktop Computers PC's - Hard Drives Removed - PICK UP ONLY
4x Working Intel AMD HP / ACER Desktop Computers PC's - Hard Drives Removed
All PC's boot into BIOS without issues. All have had their Hard Drives removed for Data Protection purposes. The cases show quite a bit of wear in places and have scratches on the sides and fronts.
We have tested these to BIOS only - we have not tested any other components within the computers.
Brief Spec of the PC's
1) Acer Aspire XC-70, Intel J3355 2GHz Celeron CPU, 4GB DDR3 RAM
2} HP Pentium Dual Core E5500 2,8GHz CPU, 4GB DDR3 RAM
3) HP Pro 305, AMD E2-3200 2.4GHz CPU, 4GB DDR3 RAM
4) HP Pro 3500, Intel Core i3-2200 3.3GHz CPU, 6GB DDR3 RAM
** PLEASE NOTE: Due to weight/bulk these are pick-up only from Kendal. **
GA Ref:
Ref: FIN
Listed by: RB
Thank you for looking.
Every penny you spend on the items we list is used to help Age UK South Lakeland provide the much needed support and services needed by the older people of South Lakeland.
---
Item Code: 006949
Seller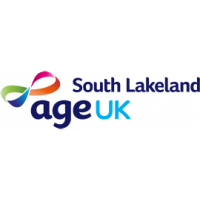 Age UK South Lakeland
Collect in Person:
Age UK South Lakeland Warehouse
Age UK
Modgate House
Kendal
Cumbria
LA9 6BT
01539 740657
(
View Map
)