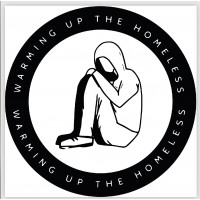 Warming Up The Homeless
Registered Charity No: 1180417
About Us
We provide 500+ breakfast packs a week to homeless men, women and children as part of our outreach rounds. We think no one should wake up to face the day without the prospect of food. Sometimes it's all that the kids have to eat all day. Our service has increased by 60% during Covid. During outreach we triage minor first aid cases, give out nutritious hot food made by our home cooks, sandwiches, cake and fruit,hot drinks such as hot chocolate and coffee, both made with hot milk for maximum nutrition, toiletries, clothing, bedding including ground sheets , blankets, torches and tents. Our home cooks all hold food hygiene certificates and are registered with their local councils. We feed, clothe and support rough sleepers and those classified as vulnerably housed homeless.
The proceeds for our shop sales help towards providing first aid and mental health support, clothing, toiletries & sleeping bags to approximately 500 street-homeless men & women each week and those classified as vulnerably-housed homeless (including children) in Bexhill, Hastings, St Leonards, Eastbourne, Seaford & Brighton.
Services
Outreach
Regular, daily outreach with clothing, toiletries, hot food, fresh fruit, sandwiches, sleeping material, hot drinks, breakfast packs, first
Food bank
Proving food to rough sleepers and those in emergency or temporary accommodation. Delivery can be arranged
Baby bank
For mothers who need provisions for their children
Vegan food bank
For those who classify themselves as Vegan and can't eat traditional food.
Home start
For those who need equipment such as a kettle, microwave, toaster. Larger items can be catered for such as white goods but are not kept in stock.
Rapid response
Response to a concern or sighting by the general public, from a statutory or third sector agency or from one of our volunteers regarding a rough sleeper who may need help.
Welfare and advocacy
To assist those who have complex needs. To cater for those who have been housed in temporary or emergency accommodation with food bags or cooking equipment including kettles, toasters and microwaves. We work with a multi agency approach.
What We Do
It takes 1,946 man hours a week for the charity to run effectively.
On average each volunteer gives approximately 7.5 hours a week and the core volunteers at the Distribution Centre mark up 806.
Weekly numbers:
Number of people seen on outreach 600

Number of hot meals handed out 590

Number of phone calls received to the 24hr helpline 102

Number of times the rapid response team go out in response to a phone call weekly. 14

Number of man, women and children supported with breakfast packs 650

Average amount of food donations received; 2 tonnes of food weekly fitting in approximately 6 Vivaro vans a week
Annual numbers:
Number of street homeless we have helped into accomodation. 857

Number of people we have provided equipment for through Homestart. 1,422

Number of people we provide with food from our foodbank 5,400
Our growth over the Covid period is 62% by additional outreach etc
Quotes from the homeless communities
"I owe you my life, Mr Robin. You have saved my life"
" without you guys I would have starved to death"
You've given me hope again, given me a real lift"
" you are all heroes"
" thank you guys, you are wonderful "
"Thank you, you are all street angels "

Upon receipt of a humble pot noodle, a 7 year old homeless buy said he felt as if he had won the lottery.
" Eternally grateful for your help and continued support. Many of us would go hungry if it wasn't for the amazing people who give their time for others"
This is what our supporters on our Facebook group say about us:

" It's so important for the homeless to know that someone cares"
" you are all superstars"
"Amazing people doing amazing work "
"Such admiration for all your dedication, you are appreciated not just by your clients but by all of us who read about your valiant work."
" Amazing dedication despite how much you do, must be heartbreaking to leave people out in sub zero conditions"
" definitely heroes in this weather. So selfless to be out helping others in these freezing temperatures . You are all amazing guys and dolls .
" go team go! You do a fantastic job. Every moment of warmth is a hug to those who need it most"
Case study one
A member of the public called our emergency hotline to report a man and two small children living in a car. The call came at midnight. We sent our rapid response volunteer down to the scene and ascertained the gentleman and his children were homeless. We immediately called children's social services for a safeguarding report on the children. The Children Social Services Social Care Connect who replied they couldn't do anything to help and advised to call police. We called 101 for Police advice who said it was a Social Services issue despite us requesting a welfare check. The eventual outcome three hours later with our volunteer staying with the family as they did not have a phone, was for the father and children to put into temporary accommodation indefinitely until a permanent home became available.
Case study two
During outreach one night we came across a man pulling along a large suitcase. It was a very cold night. The man didn't have a coat and hadn't eaten for two days. He was on route to emergency accommodation in the town ( Eastbourne) and he had become hopelessly lost. We knew the emergency accommodation he was going to so we helped him get there. We provided him with hot food right there and then. He was obviously starving as he ate quickly and wanted more. We also provided him with a warm coat and other clothing including shoes as his shoes had holes in the soles and the upper had holes in.
Once in his emergency accommodation it was clear he had not been provided with a kettle, cutlery, crockery, microwave ( or any cooking facilities for that matter ) or food. We supplied this for him from our Homestart scheme.
The gentleman also had veinous DVT and had not registered with a GP. He had not registered for his benefit entitlement either. We helped with that too.
6 months later he managed to secure a job and find more suitable accommodation in the private sector. We helped furnish his flat with our Homestart scheme and helped him find his job.
Address
48 Devonshire Road
Bexhill
East Sussex
TN40 1AX
Email Us