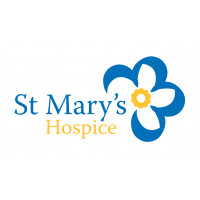 Hospice of St Mary of Furness
Registered Charity No: 517738
About Us
At St Mary's Hospice we care for patients living with life-shortening illnesses, or long term conditions, and for their family. We aim to comfort people from the point of their diagnosis, and to support to their families for longer. We also give support to their families, carers and the bereaved.
What We Do
St Mary's Hospice are a dedicated provider of comprehensive specialised supportive and palliative care for those with life-limiting conditions. We are based in South Cumbria and our facilities and services are available to all adults who are facing the end of life. Services from St Mary's are free of charge to our community, but they are not free to provide.
Our holistic programmes address the physical, emotional, social and spiritual needs of both patients and carers. The incredible team of staff and volunteers who work for us help to support and provide:
Excellent care and facilities of patients, carers and families

Respite care and caring for people at home as well as in the Hospice

Specialist care for those living with conditions which can be treated, but not cured

Living Well Services

Bereavement support for families and carers
It costs us over £3.5m a year to keep our hospice open and our services running, with 17% of our funding from the NHS the rest comes directly from our generous community. It's thanks to them and you we can be here for when you need us most. So every time you buy from us just think, what you are doing is much more than what you are purchasing.
Address
St. Marys Hospice
Ford Park Crescent
Ulverston
LA12 7JP
Email Us